Third Party Logistics (3PL)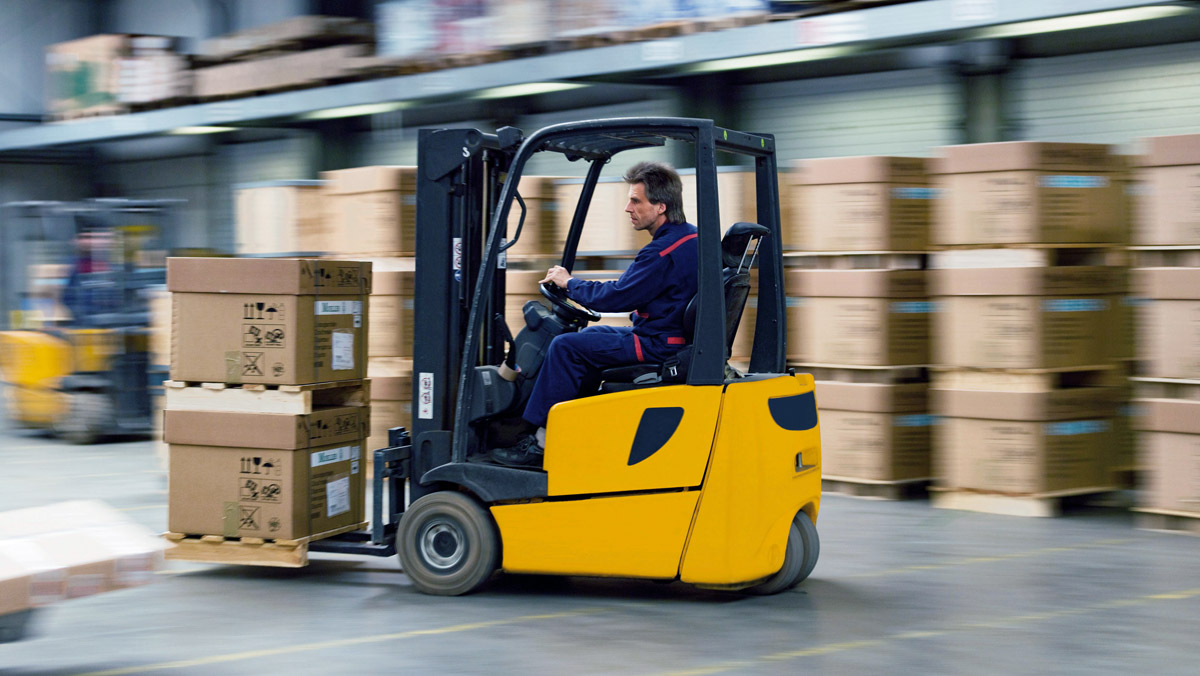 You know how to run your 3PL business, but you also know that you need to decrease your costs and increase your productivity as well as meet the often-tough traceability standards required by your clients.
You want billing accuracy and provide value-added services, you need to have perfect order fulfillment and bring new clients up and running at a snap.
You and your clients need to have inventory visibility and avoid over or understocking. You need to be adaptable and flexible to grow your business with the WMS that will cover your and client's needs.
Logistics Vision Suite by Mantis will adapt to your needs and requirements however sophisticated they might be. With more than 700 customers worldwide with 200 of them being leading 3PLs in their countries / regions, LVS is the only WMS / logistics software suite in the world that can be easily adapted for 3PLs with sophisticated warehousing + distribution operations and automations. Its design represents a great leap in WMS / logistics technology, offering outstanding adaptability & upgradeability. It enables professionals of Mantis and its partner network, to easily configure and deploy it to multiple sites and clients thus sharply decreasing the initial project time and costs. Furthermore, its state-of-the-art architecture and upgradeabilityallows painless upgrades and cost-effective on-going support. Finally, it allows 3PLs with internal IT resources to "self-serve" themselves covering even for the most complex of their warehousing + distribution processes, enabling them to respond fast to their continuously evolving needs while at the same time enjoying an unbeatable low multi-year TCO.
LVS goes well beyond the management of the warehouse, offering extended capabilities that are a "must" for modern 3PLs such as value added services, kitting, light manufacturing, dock & gate management, logistics customer / partner service portals, parcel management, centralized control of local and remote warehouses, advanced slotting, labor management, versatile billing, comprehensive traceability management and powerful warehouse analytics.
3PLs cannot compete in the COVID-19 era without deploying warehouse automations. With the growth in piece ("eaches") picking and in inner / master carton picking in many distribution centers (as a result of e-commerce) and other factors driving the evolution of order profiles, 3PLs look for warehouse automation solutions to speed-up picking while at the same time reducing costs, minimizing errors as well as meeting the traceability standards required by their clients. However, the era of the warehouse automation dinosaurs, that is the rigid solutions that cover most of the distribution center, cost a fortune and take "forever" to install / implement, has passed without return. 3PLs are looking for warehouse automations of reasonable pricing that can be implemented quickly and are flexible enough to meet the needs of their frequently changing client universe.
Mantis provides its 3PL clients with exactly such flexible and affordable warehouse automations and does so for more than 13 years now. These automations consist of a smart combination of proven competitively priced technologies (Voice Picking, Pick-to-Light, Sort-to-Light / Put Walls, Smart Pick Carts, Smart Glasses, RFID, Mobile Robots, etc.) which have been tightly integrated with LVS using advanced proprietary technology (LVS WCS LS / VP + CD/VVR, etc). Such integration significantly enhances automations' overall performance, while at the same time minimizes costs due to the elimination of any relevant 3rd party control software. Furthermore, Mantis provides its 3PL clients with its own advanced (embedded in LVS) WCS to integrate with Automated Material Handling Systems (AMHS) such as Shuttles, Carousels, Mini-Loads, Mobile Selves & AGV-like robotics, Sorters, Packing line systems, etc.
3PL with the experience of a leader / Adaptability at its best for 3PL
Multi Channel
E-commerce ready WMS
Multi Tenancy
Maximize utilization of human resources and optimize space utilization
Fast Onboard of New Clients
Increase ROI for the 3PL
Billing Adaptability
Eliminate hidden costs, highlight indefinable charges
Cross Docking
Reduce costs, reduces the space needed in your facility
Returns Adaptability
Best reverse logistics performance
Warehouse Intelligence
Increase effectiveness, take educated decisions
Parcel and LTL Management
Be ready for urban logistics and e-commerce
LVS Unique Features
Smart Logistics Attributes
facilitate zero-code integration of requirements, easy set up and upgrade
Unbeatable Adjustability
empowered by unlimited number of pack types and location multi-tenancy
Visual Scenario Builder
for algorithms' creation
Unique Adaptability Toolkit
for effective adaptation of new business needs with zero-code integration
Full Integration
with warehouse equipment and materials handling automation systems
Picking + Put Away technology integration
(Voice Picking, Pick/Sort-to-Light/Put-Wall, Pick-to-Cart, RFID, Smart Glasses)
2-Level Item Inventory
Accommodate multiple order fulfillment scenarios utilizing either soft or hard stock allocation for order demands